Commercial and residential buildings need routine maintenance since unforeseen issues always arise from time to time. Running your business while attempting to resolve these problems can be difficult if you're a busy business owner. These ongoing problems can also take a lot of time and effort, which could affect your income.
You can save time and effort by hiring a handyman service, which can be a tremendous benefit to your company. Hiring contractors for various jobs can be difficult since you have to pay attention to the repairs to make sure they are being done correctly. These skilled handymen may provide your organization a number of advantages by handling a variety of odd jobs and maintenance tasks without you having to hire a contractor because they are knowledgeable in many different areas.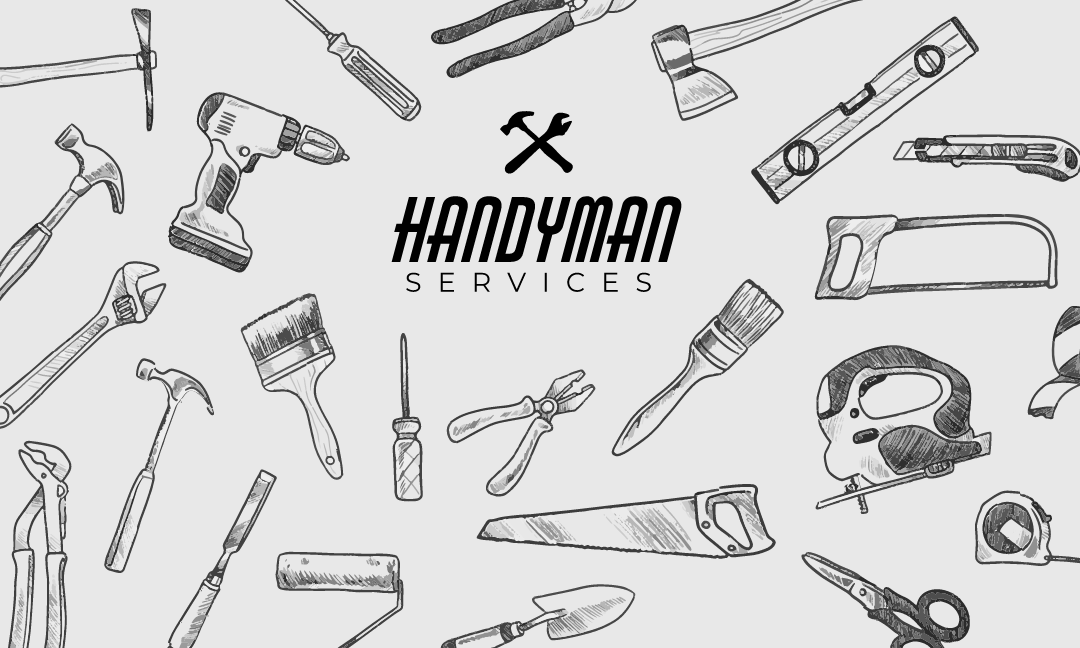 If you hire a handyman from MySquard for your ongoing business, you can rest easy knowing that any repair or maintenance issues won't recur. Continue reading this blog for additional details on the benefits of hiring a handyman as opposed to doing the repairs yourself.
The Advantages of Using Handyman Services for Your Business
Reduces time
Experts in their fields, handymen can repair the majority of issues you may run into in your commercial buildings. When you communicate your problem with them, they frequently strike the mark and understand the underlying cause because they are knowledgeable about a variety of repair tasks. They also possess the necessary instruments to solve the issue.
Therefore, calling a handyman in your area can save you the bother of having someone assess the issue first, identify the root of the issue, and then come and fix it, saving you valuable time that would otherwise be squandered on unimportant tasks like repair and maintenance.
Very little to no effort
You will waste time and energy worrying about maintenance when you should be thinking about how to grow your clientele or attract new customers. Our handymen are knowledgeable, professional, and have the know-how to complete the task correctly the first time. When you employ a handyman, all you have to do is outline the areas that need to be fixed or replaced, then sit back and wait for them to finish. Without you having to raise a finger, they will handle everything from fixing to adding the finishing touches. How easy was that?
No misunderstanding
People frequently use numerous contractors to undertake various tasks, which may take a while to complete. This hassle can be avoided by using a neighborhood handyman service. This is so that you won't have to deal with the complication that comes from calling numerous contractors and keeping track of them all. Our handymen have a wide range of talents to accomplish several projects with ease.
The following tasks can be swiftly and effectively completed by a handyman for you:
Interior and exterior painting,
Resolving Electrical Wiring Issues
Caulking Gaps between Windows and Doors
Upkeep of the Gutters Climate Roof and deck proofing
Cleaning Drains and Toilets
Fixtures and mirror installation
They Can Be Trusted
Hiring a handyman service also offers the benefit of being a safe and dependable way to address maintenance-related problems. They frequently possess a broad skill set and years of expertise in their industry, ensuring that they will be able to finish their work quickly and competently. They'll offer you first-rate customer service to make things simpler for you.
If you choose to employ a qualified, licensed handyman business with a strong reputation and stellar client evaluations, you will be able to experience the utmost peace of mind. Working with licensed specialists helps to reduce your tension because they cannot hold you legally or financially responsible for any accident or harm that occurs while they are doing a job.
Furthermore, handymen are capable of more than just repairs. They may help you with plumbing, painting; woodworking, electrical services, etc. help enhance the visual appeal of your company. With first-rate assistance, they will assist you in achieving the desired look and outcomes for your company without changing other components.
Cost-Effective
Cost-Effective Handymen will perform your task within a predetermined time frame, which will save you a lot of time and money. Handymen are more affordable than engaging contractors to complete the task because they are paid on an hourly basis. Contractors charge more since they can need two or three times as long as a skilled handyman to do the same task. Additionally, they frequently charge greater hourly rates than a handyman.
Understanding of Other Issues
Since they have a wealth of expertise and experience, handymen can easily spot any additional issues in your company's facilities that require attention. Preventing the problem from occurring in the first place saves time, money, and energy that would otherwise cause a disruption in your business. Similarly, if you hire a handyman to perform maintenance and repair work on your house, you might be able to gain guidance on additional issues that require repair or replacement, including clogged pipes or a damaged roof.
Conclusion
If you want your planned repair to be finished promptly and reasonably, hiring handyman service is a very good alternative to think about. If you're seeking for repair services in the Virginia, Maryland, Washington area MySquard is a great choice. We guarantee that your repairs will be made quickly, effectively, and with long-lasting effects. All of the handymen that we hire have the skills and experience necessary to guarantee that the project is done correctly the first time. So why are you still waiting? To find out more about the services we provide, get in touch with us right away!