You may be tired of going to beauty parlors and want a relaxing session but aren't sure whether to step out. You don't have to worry, everything now comes home-delivered, even the essential beauty services. Salon at home services can provide you with everything you need, whether you need a haircut or a bit of self-pampering. Take a break from traffic and start pampering yourself.
Home beauty services at home are becoming the 'new requirement or need.' In the last year, many people skipped their salon visits, but now that's different. A home salon service has become increasingly popular in various metropolitan areas around the world.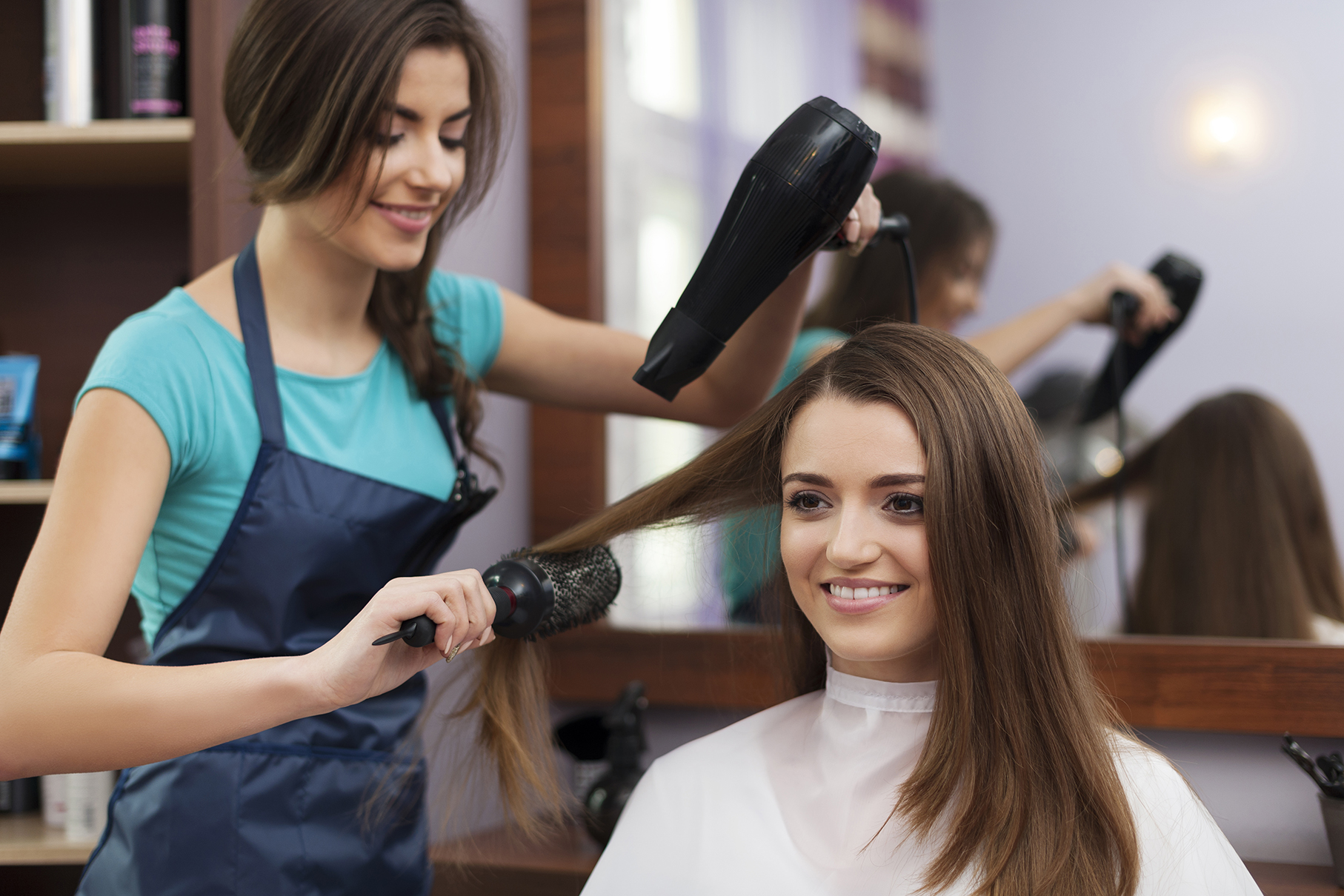 These benefits will explain why a salon at home is superior to going to a salon if you're still debating whether to use these services instead of going to a salon.
In their homes, people are very preoccupied with various things. An at-home salon appointment is the best option since a professional will come to your home to provide services whenever it is convenient for you. Not only does it save time, but it also eliminates the hassle of driving lengthy distances in traffic.
At-home salon services save you from having to deal with dozens of people and put your safety at risk. The safety of your home allows you to receive excellent beauty services. Treatments performed by vaccinated beauticians are much safer. At-home salon services involve beauty professionals wearing personal protective equipment and taking care of everything.
When it comes to salon services, we all prefer convenience, and we can watch our favorite TV show or OTT series while getting our hair done or having our nails done at home. Additionally, you can enjoy the quality services in a familiar setting, which helps you relax. Additionally, when you go home and shower quickly after procedures like waxing, the sticky feeling that you get is no longer present. Using at-home salon services, you can simply wash after the specialists are done with their work.
Excellent Home Salon service 
By opting for at-home salon services, you don't have to wait in a line of customers or have others peer over your shoulder as you work.
It relieves both sides of stress, allowing specialists to cater to your needs in a more relaxed manner while still providing superior treatment and cosmetic services.
A salon service at home is not only relaxing but also affordable. Since salons require a lot of rent and maintenance, the cost of services is higher. Home salon services allow you to avoid additional charges and take advantage of competitive prices.
Healthful surroundings
Many customers are concerned about hygienic conditions since they don't know if the palace is properly sanitized. For such customers, home beauty services are the best option. You are immediately at ease in a familiar setting, allowing you to appreciate the treatment even more. Become your own salon while creating hygienic conditions that are most appropriate for you.
There is a possibility that you would have to travel a long distance to a beautician's office and then spend the rest of your day waiting for them. In-house treatments are more adaptable and you won't have to spend the entire day outside. The beauty expert will be at your doorstep whenever you want, no matter how hectic your week is or what unplanned decision you make.
Beauty treatment with family and friends
While having your manicure or facial done, who doesn't want to discuss all the juicy, spicy gossip with friends and family? This doesn't happen at beauty parlors because so many nosy customers just don't let you have a good time. For an instant fun and all the catching up you need, having an at-home salon with friends and family during festivals is the best. With an at-home salon, you relax and enjoy positive vibes.
Which is the better choice: home beauty services or a beauty salon?
There has been a shift in society towards the idea that having a home salon is more convenient and easier than going to a salon. Although their assessment is not incorrect, it is not entirely true.
A home beauty service has many advantages over a salon visit. Here are some examples:
It saves you money that you could have expended getting to the Salon otherwise.
In the absence of other clients, your attendant gives you extra attention.
You interact with the beautician freely during at-home salon services.
You are more at ease and relaxed at home.
Because there are no customers waiting outside, the beauty specialists or stylists will not rush through the treatments.
At-home salon services may be less expensive, and you can also request that the beautician use your products.
Customers can take advantage of all of these services at their leisure and at their own pace.
Conclusion
Going to a salon is slightly unsafe in this pandemic condition, which is why salon at home services are the finest thing that could happen to you. To feel comfortable and stress-free, it's time for some self-care and self-love while taking care of your skin, hair, and body. If you're still hesitant to welcome someone inside your home at such times? Then choose MySquard at-home salon services, where you can receive safe and sanitary services.
A home beauty services is a simple and secure choice, especially for women, making it a very useful service. It is also a time-saving service because you can book your appointment around your schedule. MySquard is a prominent home beauty service provider that employs highly qualified and experienced beauty professionals.
So, download the MySquard app right now to find the top home beauty services in your region.